Kavosh new version services got Operative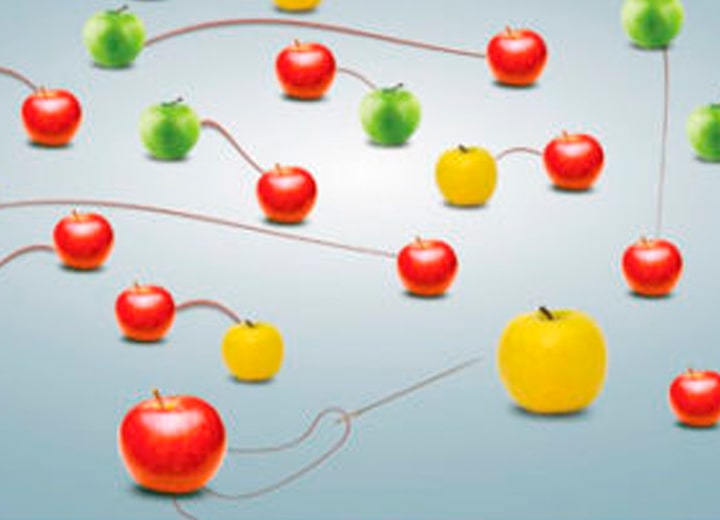 The new version of the "Kavosh" Service turned operative in "Mahta" Project. "Mahta" Project is being considered as one of the most important projects of country's E-commerce segment in which Totan Group has been chosen to be its E-Payment run force. Throughout this cooperation, following the "Mahta" projects requirements, it has been now utilized with necessary optimizations.
(1398/09/02)
Totan is a Payment Facilitator now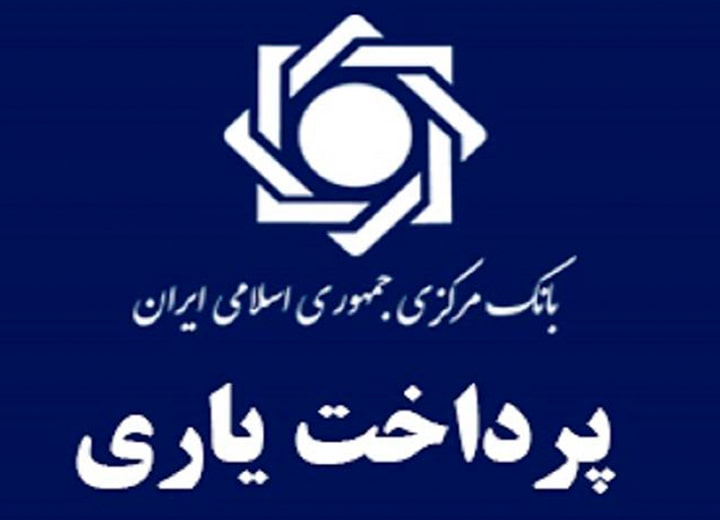 After having the technical and operational examinations successfully passed, signing a mutual agreement between Totan group and "Shaparak", accredited Totan officially to operate as a payment facilitator Company by the Payment regulatory organization. Totan has planned to provide creative products in this segment in order to offer valuable services to Digital businesses.
(1398/08/13 )
Tipax, Biggest Courier Company in Iran, is now enjoying Totan's smart services, signing a contract of cooperation in business smart automation. This company, is now equipped with Android based PDA-POS Machines in order to develop tailor made software and applications to facilitate the operation process, Upgrading the service quality, and to increase the customers loyalty to achieve a better customer satisfaction.
(1397/03/01 )
Totan's Jam-e Jam in Pardakht Novin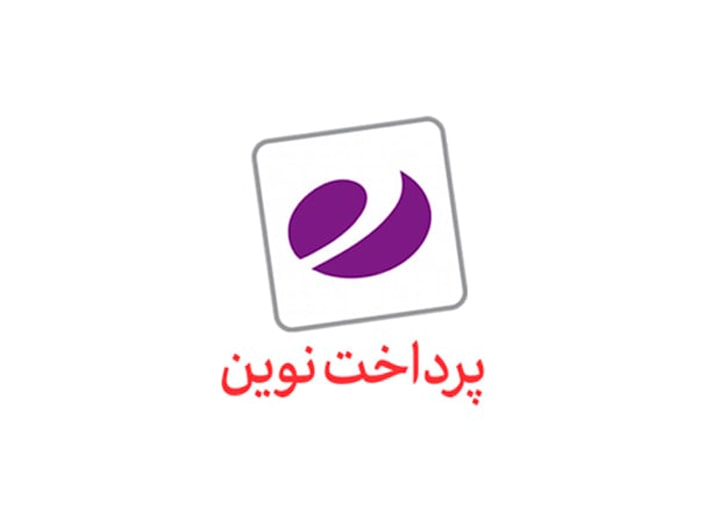 Pardakht Novin Co., has chosen Totan's  "Jam-e Jam" software in order to consolidate its work process and to increase the safety of its clients. This system would be functional after the final localizations according to the necessities of Pardakht Novin.
(1396/06/06) 
Totan as the sponsor of the Iran Payment exhibition
Totan Group sponsored the Iran Payment Exhibition. This exhibition will be held on November 22, and 23 at Tehran Milad tower's convention center to showcase the latest technologies and innovations in Payment field with participation of more than 70 domestic and international, pioneer payment and banking companies. Alongside with this exhibition, a two-day summit would be also held giving the participants to enjoy the beneficial lectures of the most experienced international professionals and local entrepreneurs of payment industry.(1395/08/26)
Totan & CONTEC Technologies agreed on mutual cooperation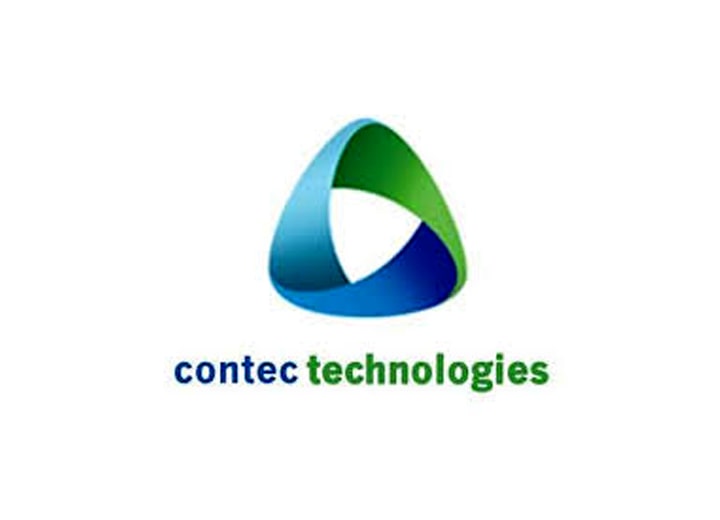 Totan started its cooperation with "Contec Technologies" in order to develop specialized and up to date store accounting software based on the market demands. These two companies are going to cooperate on developing mutual products inside the national and in international markets.
(1395/05/20)
Totan, The exclusive representative of Urovo in Iran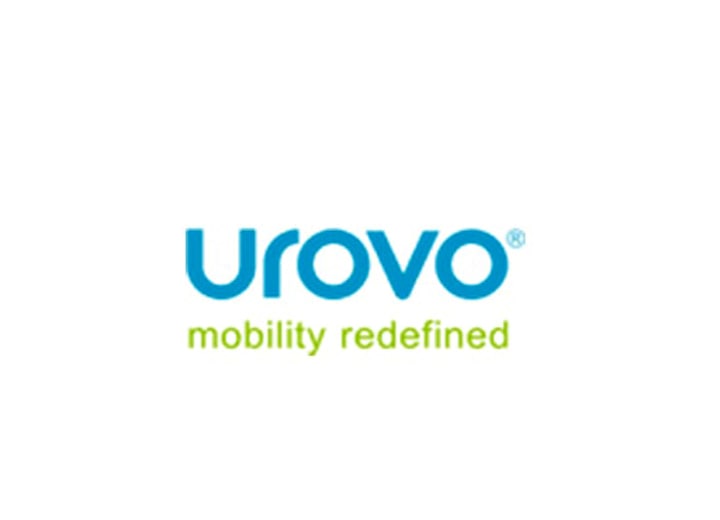 Totan is now the exclusive representative of "Urovo", one of the pioneer producers of the Computer & mobile devices and hardware, PDA and POS machines. Totan decided to cooperate with Urovo among the other competitors and suppliers because of the delivered quality of its products and the potentials they have.
(1395/05/07 )
Experimental phase of Health Insurance Card- System started in 300 health care centers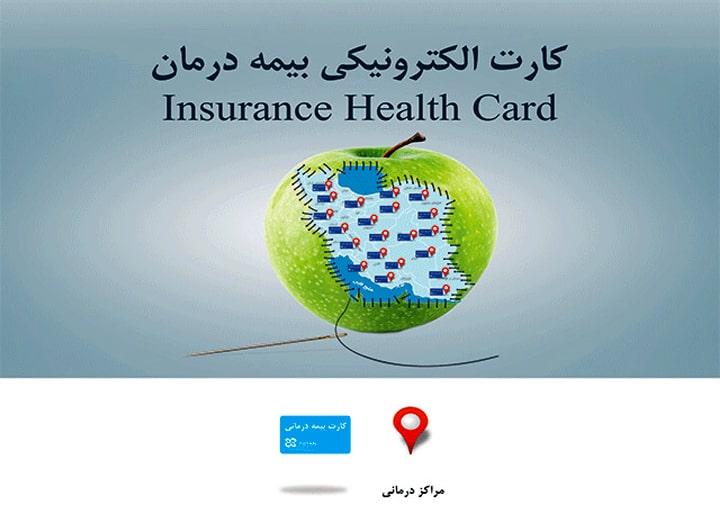 This project has is done by a mutual cooperation of Iran Insurance Company and Samat Company. (Toseh Taavon Bank's Subsidiary)  In this project, cards are going to be issued for Iran insurance Comapany's customers and the whole medical insurance process would be operated smart using these cards.
(1394/11/10)
Totan in the fifth E-Banking and Payment systems Confrence and Exhabition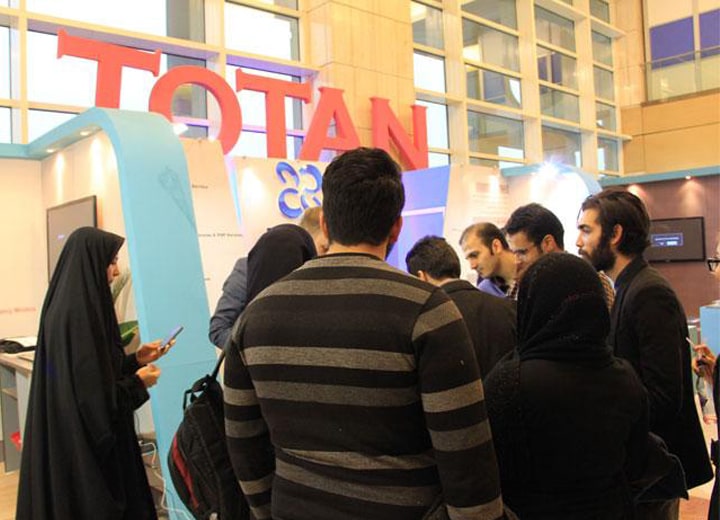 The E-Banking and payment systems convention has been held on January 11-12, at Tehran Milad Tower convetion center targeting to analyze the post-sanction potentials and challenges, and developing the international relations.
Totan Smart Systems Engineering Co. attended to this exhibition, with his business partners "BGS Smartcard system", "Network international" and "Transaction System" to present his latest products and services, including "SAMT" (Business transactions service) from the "DEPA" Solutions and "MATN"  (Application development management).
By the way, The CIS Base solid platform, TMS (Terminal Management System), and KMS (Key Management System) for different brands of POS machines from Transactions System Co., and the processing systems for international and Mercury cards by Network International, as well as BGS Integrate, BGS pay, BGS Connect, BGS moto, and BGS Mobile from BGS Smartcard System, were unveiled. It was a great honor that all the above mentioned products and services were admired by the visitors.
(1394/10/27)
Totan and Tose-e Taavon Bank started cooperation in Iran Insurance Company Electronic Payment System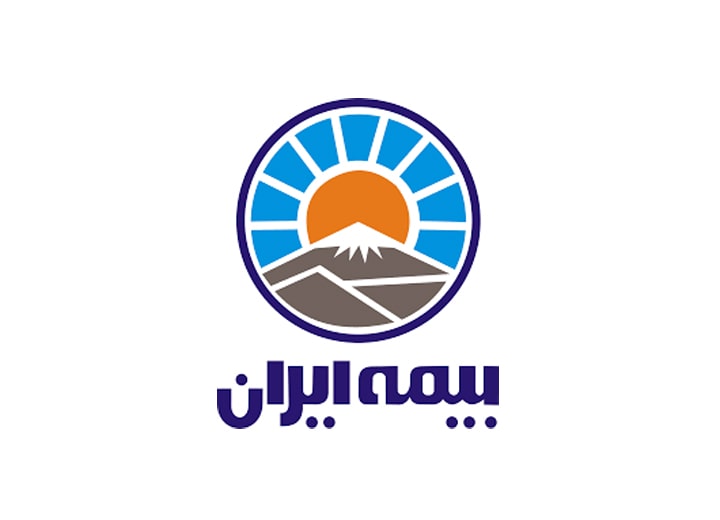 Samat Company, (Toseh Taavon Bank's Subsidiary) has signed a contract with Totan to provide payment services to Iran Insurance Company, in order to deploy the DEPA system.
Moreover, in this contract, the responsibility of POS  Services, as well as USSD channels for Iran Insurance Company services have been handed to Totan.
(1394/09/03)
Totan in First International Transaction Exhibition (ITE)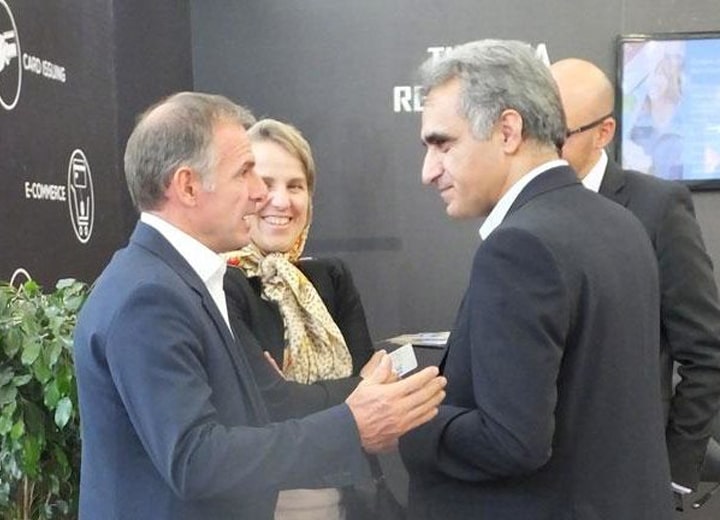 Being held from 26 to 28 October, , the first conference on banking innovation by the presence of the industry's experts and professions, the specialized summit of Card and Payment lectured by Mr. Karim Khamse, the chairman of Totan group, and the senior managers and directors of the banks and corporations seminar focused on the post-sanction Banking systems have been held.
Totan Smart Systems Engineering Co. with the company of its business partner, Network International, attended to this exhibition to present their products and Services.
(1394/08/12)
The First Specialized conference in Insurance marketing
Totan attended the first specialized conference on insurance marketing, which was held on September 29, 2015 in the International Conference Hall of Shahid Beheshti University with the participation of insurance industry activists and Experts.
During this conference, which was accompanied by a speech by the CEO of Iran Insurance Company, marketing topics were held in two parts of specialized lectures and specialized workshops, during which axes such as; Marketing techniques and skills in the insurance industry, new approaches in life insurance marketing and the role of insurance agencies in insurance marketing were discussed and reviewed.
Moreover, during the specialized workshops, the development of new services in the insurance industry and new methods in selling insurance services were analyzed.
Mahmoud Amrollahi, CEO of Iran Insurance Company, while pointing to the importance of marketing in the insurance industry regarding the actions of the insurance industry in the global market and the world economy, said: "lifting the sanctions will increase international interactions because of which, the national Insurance industry must go on following the international standards alongside with the increase of the Technical knowledge.
(1394/06/18)
Totan in 9th Islamic Banking Exhibition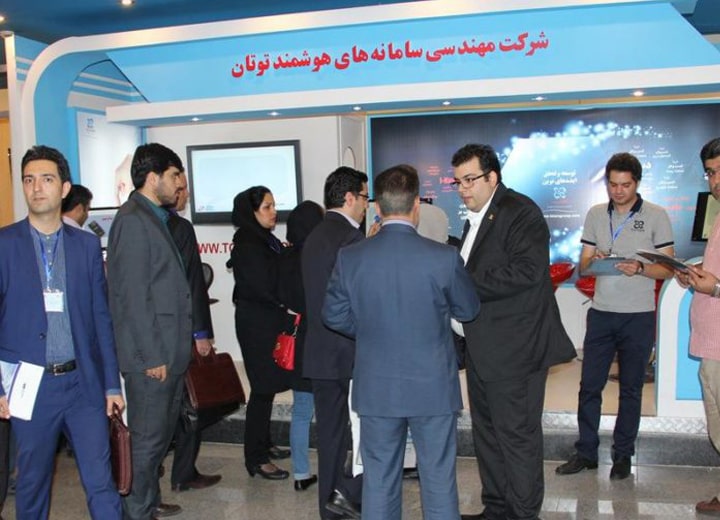 The 9th Islamic Banking exhibition has been held on September 1-2, 2015 at IRIB conferences hall.  As previous years, Totan welcomed guests from the banking and electronic payments industry with its active presence in this exhibition.
(1394/06/16)
E-Payment courses in Sharif University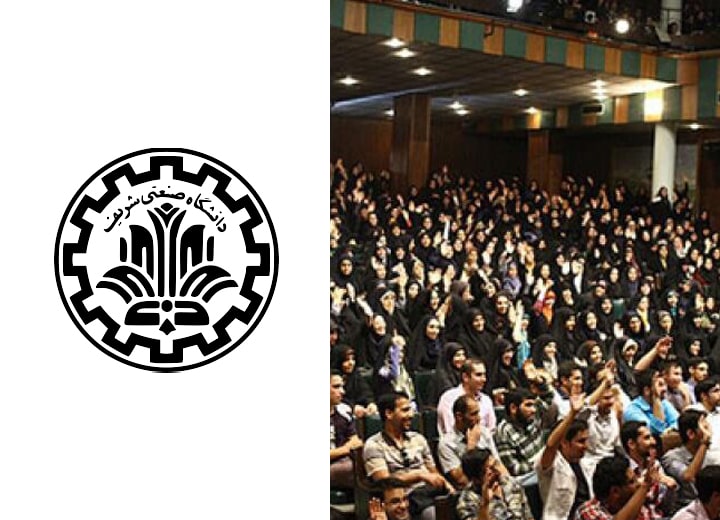 Totan participated for the first time in a training course on electronic payment, held in summer 2015 at Sharif University of Technology. In this course, the basic concepts of electronic payment were taught to Sharif University students.
(1394/06/11 )
Totan's Jam-e Jam in Tejarat Bank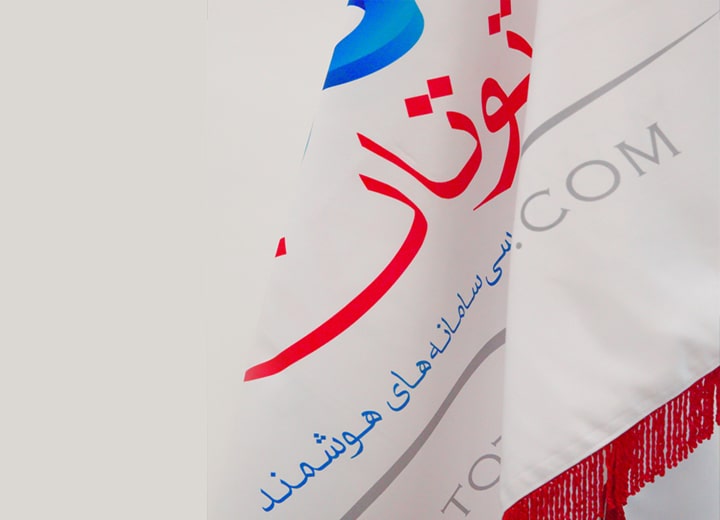 Tejarat Bank also joined Totan's Jam-e Jam customers' circle after Sepah Bank. This system with its unique features will help to improve the business environment of the bank and interactions administration with payment service providers and acceptors.
(1394/01/31)
Totan and Tejarat Bank in the project "Payment and receive system" for Iran Insurance Company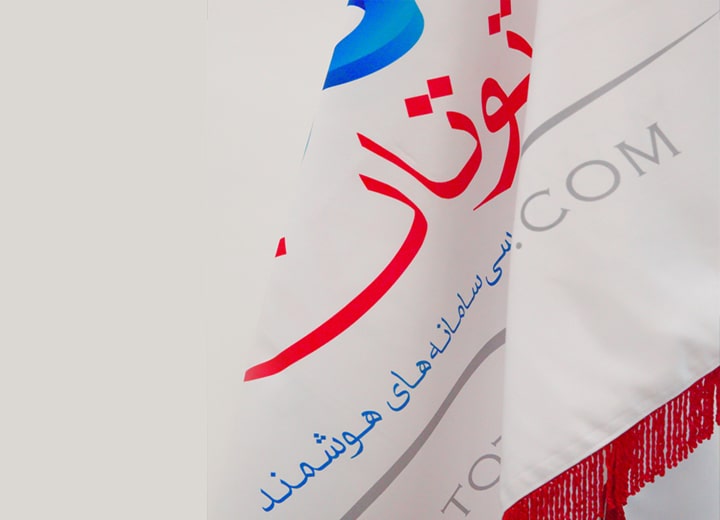 Tejarat Bank, signed a contract with Totan, in order to deploy DEPA comprehensive system for electronic payment & receive in Iran insurance company's branches and representative offices. This system, establishes a connection between the Bank and Iran Insurance company's systems with the sales Terminals settled in Iran Insurance Company's representative offices to facilitate the transactions among them.
(1394/01/30)
Samat (Tose-e Taavon Subsidiary) and Totan, to provide E-payment services to
Iran Khodro Compay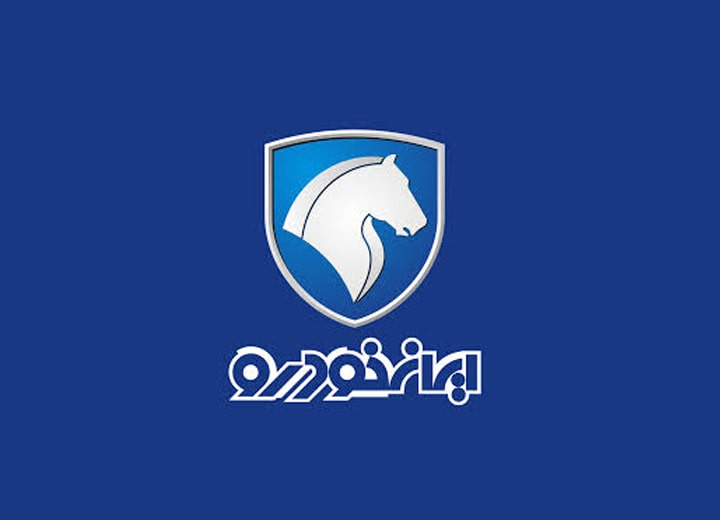 SAMAT Company as a subsidiary and as the representative of Tose-e Taavon Bank signed a contract with Totan in order to provide E-payment services to Iran Khodro Company including the supply, installation and support the POS machines as well as implementing DEPA services.
(1393/08/22) 
PATNA started with SAMAVAT service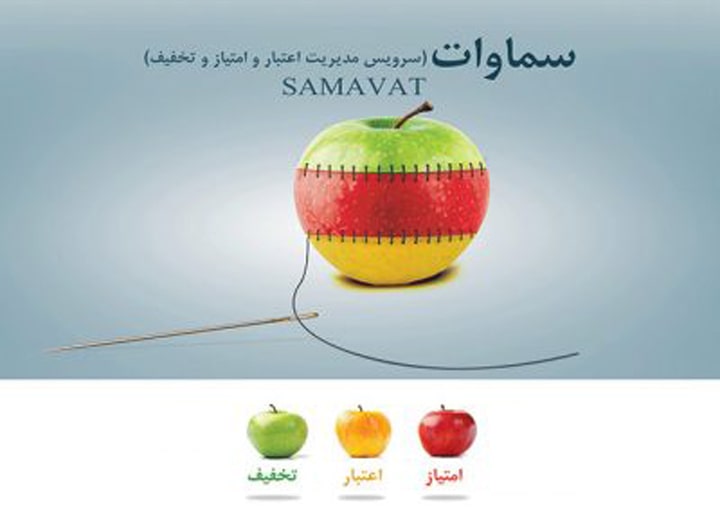 PATNA Company got into cooperation with Totan to benefit from the SAMAVAT service as one of the DEPA services.In this project, Totan will be in charge of installation and support of PATNA Company's POS machines as well as delivering the DEPA services.
(1393/08/06 )
Totan's Jaam-e Jam system lodged in "Rayane Khadamat Omid" Company
Rayaneh Omid Company as a subsidiary of Sepah bank signed a contract with Totan to use the Jaam-e Jam system services. This system is to be used for Sepah Bank and to manage all the processes of acceptors and companies that are parties to the bank's contract.
(1393/08/05 )
Totan and Eghtesad Novin Bank Cooperate in delivering payment services to Iran Khodro Industrial group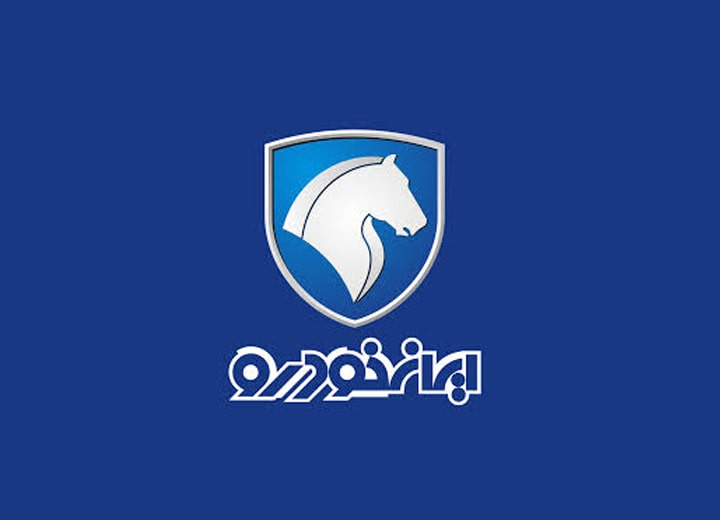 Eghtesad Novin Bank and Totan came to an agreement and signed a contract to cooperate in delivering payment services to Iran Khodro Industrial group. In this contract, Eghtesad Novin Bank is accompanying Totan as the operative Bank.
(1392/10/06 )
DEPA system will be used in Iran Khodro Industrial Group Company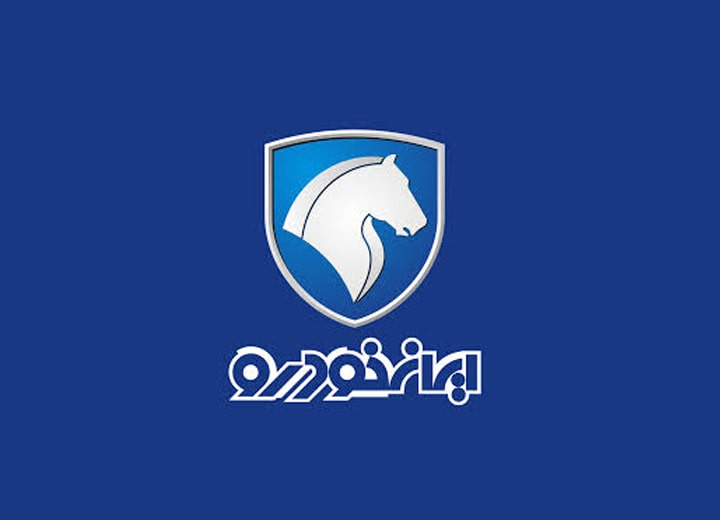 Iran Khodro Industrial Group Company as the largest car manufacturer of the country, chose the KAVOSH service (one of the DEPA Services)as a unique and exclusive solution for their identified payments and signed the contract with Totan. In this contract, all Iran Khodro EFT-POS  would be equipped with Totan's POS application and machines.
(1392/09/23 )
Iran Insurance Company signed contract with Totan to have an Electronic Payment System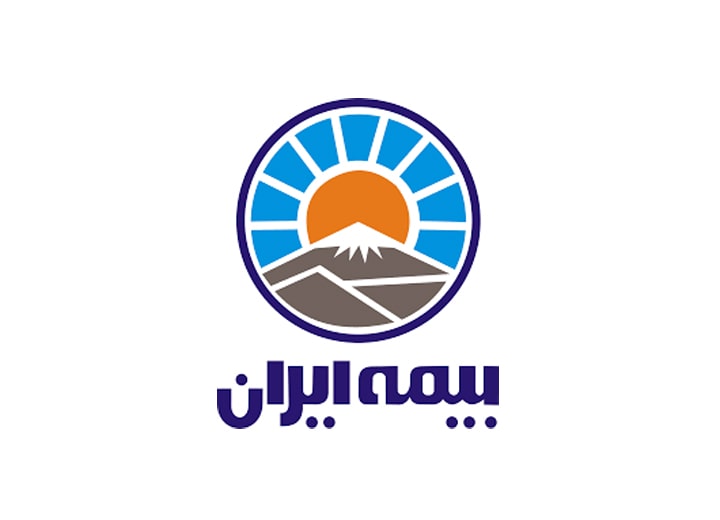 Iran Insurance Corporation as the first and biggest insurance company in Iran, signed a contract with Totan to have payment system that is developed by Totan.In this contract, Totan is in charge as the lead of the payment service provider consortium. Another member of the consortium is Mabna Card Ariya which has license of PSP  from the central bank of Islamic Republic of Iran.
Following this contract, parties will be having cooperation with selected banks in this plan.
(1390/11/12 )
Saman Bank and Totan Payment System  payment system project of Iran Insurance Company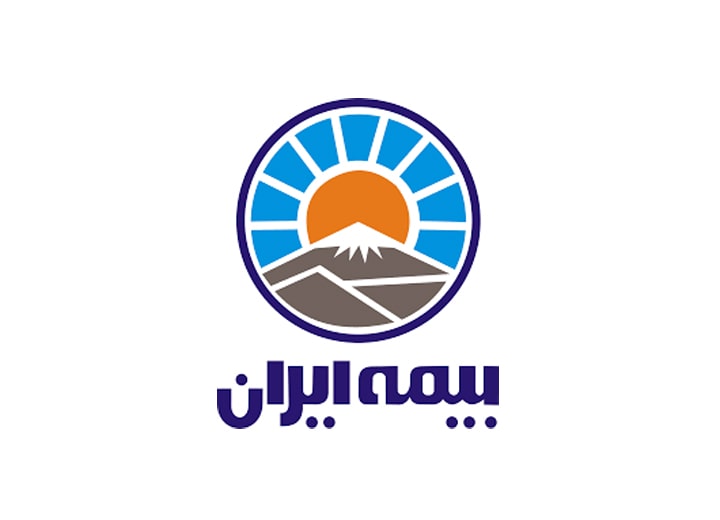 Saman Bank started his cooperation in this project as an selected bank by signing a contract with Totan. In this contract, Saman Bank and Totan, will facilitate Iran insurance Company's receive and payment process through different channels and implementing DEPA system and connecting it to Iran Insurance Company's customer management systems.
(1392/03/16 )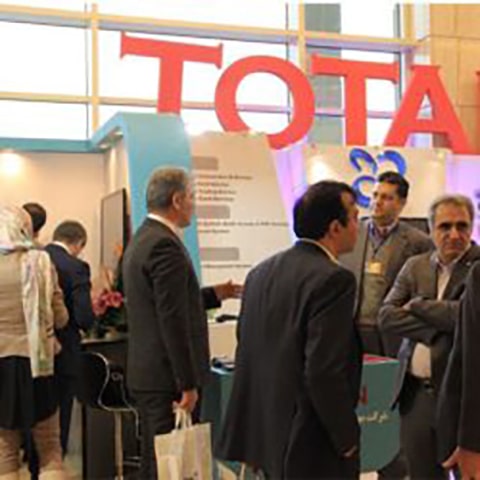 5th Conference and Exhibition of Payment Systems
First International Transaction Exhibition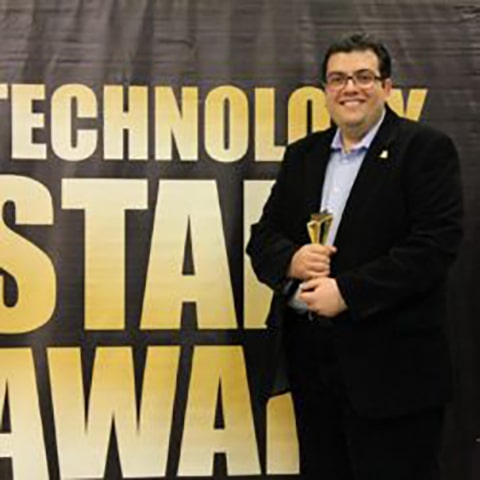 Technology Stars Conference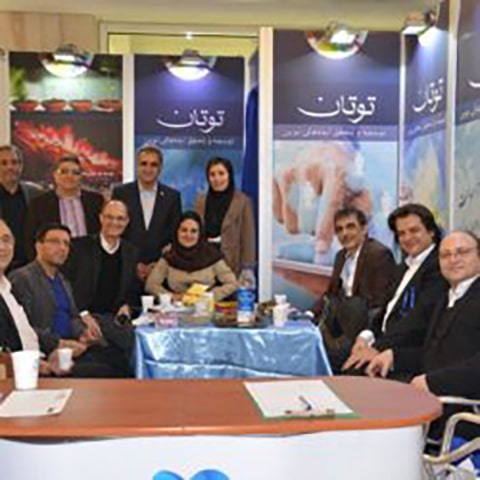 4th Conference and Exhibition of Payment Systems
Islamic Banking Conference
Totan believes in providing the best support services to the customers. Totan acceptors can apply and follow up their requests using Totan's Call Center
Channels to Totan's call center
In this application, there is an acceptor service section that is active for Tutan acceptors. In this section, in addition to receiving reports and customer club services, acceptors can also submit and follow up on their support requests
Totan Customer Help Center experts answer all the problems and questions of Totan acceptors. Totan recipients can contact the center to raise their issues and to get informed about the process
In this application, there is an acceptor service section that is active for Tutan acceptors. In this section, in addition to receiving reports and customer club services, acceptors can also submit and follow up on their support requests
Totan's Call center
A bridge between acceptors and Totan
Subscribe to Totan Newsletter